Support me in my bid to raise money for the
Children's Cancer Foundation
through Hair For Hope 2007. Read more about it
here
.
-------------------------------------------------------------------
New kid on the block? Hardly, really. When Chubby Hubby wrote about it
here
, it understandably shot up to the top on the 'who's who' list in the food scene. I had paid it a visit earlier on and got a seat easily. After the fateful entry however, not only was I turned away, I could not get a reservation for the rest of the month! Even the lady boss looked extremely frazzled by the busy state of affairs.
Now that things have quietened down slightly, it is easier to make a reservation, and if you're lucky, you could even walk in unannounced and get a seat (though I would rather err on the side of caution than make a futile trip down).
I love this place. From the atmosphere to the food. From the conscientious service to the Maccha Au Lait (Iced Green Tea with Milk).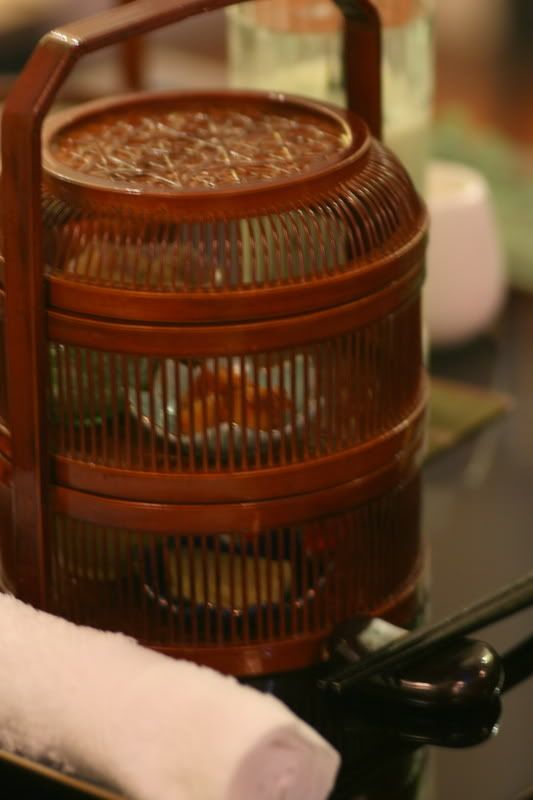 The appetisers are presented in a small 2 tiered basket, come in 6 different varieties, and have never been the same each time I return. But I've never once disagreed with any of them. The most interesting item I had ever tried was some tiny raw cuttlefish/squid morsels that were marinated in a light wasabi sauce.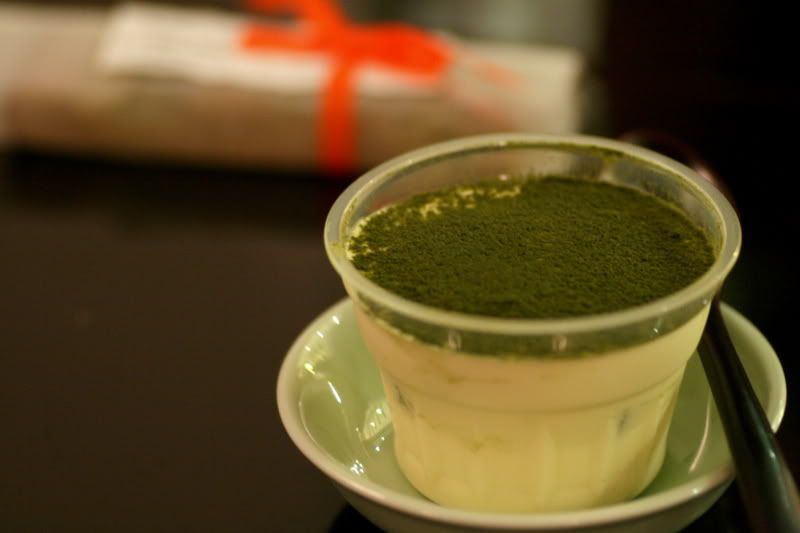 The last time I was there, the set dinner came with a little serving of light green tea tiramisu. My favourite choice if dessert would have to be the chef's selections though. Perhaps it is the element of surprise when the dessert comes, or that when I had it to share with a friend, there was a great variety of textures to tease and please.
What pleases me the most about the place however, is not so much the food, but the pace. It is almost like a sanctuary for me, a place I can run to when I have been too caught up in work that I have not taken enough time off for myself and need somewhere to hide.
Hide among the faux moss and beautiful lacquer ware. With homely Japanese food and a great book. Ahhhh......