There was a time in my life when I couldn't get enough of salads. At one point, my favourite was the Soba Noodle Salad from Brewerkz that came with generous portions of teriyaki chicken and a refreshing, umami, soy-sauce based dressing. The servings were unusually large for salads in Singapore and were sometimes more than sufficient as a meal on it's own.
But having it twice a week and many weeks later, I quickly got tired of it and had nowhere else, but my own kitchen, to turn to for a pick-me-up on days my body just craved for the crunch and sweetness of fresh lettuce or baby spinach.
Thankfully, not too long after, Ed and I discovered that the Italian restaurant just a stone's throw away from my place served a rather awesome antipasti salad. But that's a story for another day.
I have always been on the lookout for salads generous and hearty enough as a meal. I even contemplated setting up 'The Big Salad Place' because I was convinced of this gap in the market.
Then came along The Salad Shop that was everything I dreamed of and then some!
Tucked away at the UOB building, The Salad Shop faces the Singapore River with the Asian Civilisations Museum just across. You get to choose if you'd like a rabbit portion of salad (when you are just feeling peckish), or a zebra portion or an elephant portion. I, of course, went straight for the largest.
I could choose what type of leaves I wanted as my 'base', and up to 9 types of ingredients to add. Finally, I had to pick one out of about 15 types of salad dressings they had on the order form. I simply deposited my order form at the counter and queue to pay. The salad was then sent to my table by one of the waiters wearing a bright colored t-shirt with an animal print.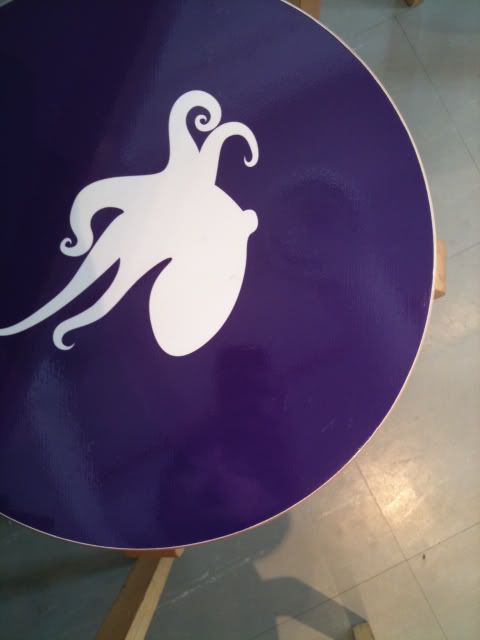 Simple, fun, ingenious and absolutely tasty! All the (very fresh) leaves are pre-washed, dried and hand-tossed through the dressing before they are decorated with the other ingredients. The broccoli wasn't overcooked, I had large pieces of smoked salmon, and the lemon vinaigrette had just the right amount of tang. My colleagues and I were fortunate to have arrived just before 12pm. By 1230pm, the place was fully packed.
This place makes you say 'Dang! I wish I had thought of that/done that sooner.' I'm definitely returning to get my regular hit of salad. FINALLY!